Searching For The Truth


Visit my blogspot page daily ;)



http://searching4truth33.blogspot.com/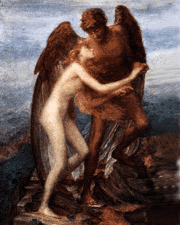 The book of the "watchers" from Enoch the Prophet (the 7th from Adam)
Genesis 5:24
And Enoch walked with God: and he was not; for God took him.
Hebrews 11:5
By faith Enoch was translated that he should not see death; and was not found, because God had translated him: for before his translation he had this testimony, that he pleased God.
Jude 1:14
And Enoch also, the seventh from Adam, prophesied of these, saying, Behold, the Lord cometh with ten thousands of his saints.